Well, bummer
Big snow storm coming in - actually already started - and I am here in motel near the properties I manage.
Left this morning at 7am and was headed home thinking I had everything ready for the snow contractor to handle everything for this one...but nope,
Received call at 4:30pm that I needed to be here for this storm..so kept going home to get clothes for the weekend - took me 3 hours...packed and drove back up here...another 3 hours...
So here I am....no cardmaking for me this weekend!
This storm is supposed to break Virginia's record for snow in December, so its probably best I am close by in case something goes wrong...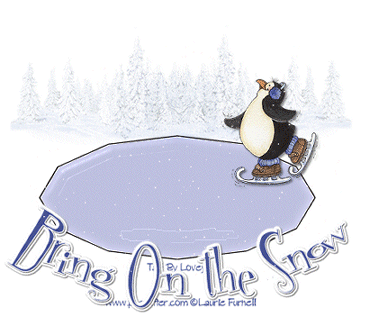 glitter-graphics.com
So enjoy the snow for those of you who can....I wont be posting again until (hopefully) Monday!
Have a blessed weekend and stay safe!!